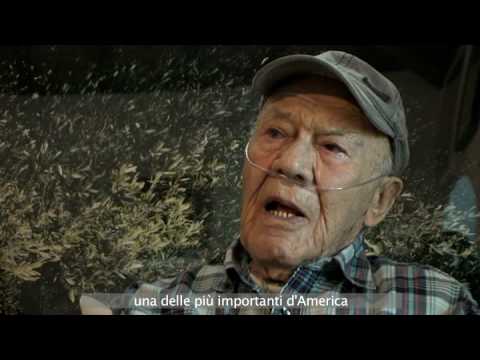 Introduction page from "Phil Stern: A Life's Work". Click above picture for full size.
Biography
Born In Philadelphia, Pennsylvania, Sept. 3, 1919
1937
Works days as apprentice In New York City photo studio and darkroom and nights as photographer for the "Police Gazette."
1939
Staff photographer at "Friday" magazine covering east coast labor and other social Issues.
1941
Sent to Los Angeles to work at Friday's west coast bureau. Photographing labor stories again but with Cinema subjects added to the mix. "Friday" soon went bankrupt. Phil remains as freelance photographer for New York newspapers, LIFE , LOOK, Colliers, and other magazines.
1942
Assigned by US Army to a photographic unit in London, England. Volunteers for "Darby's Rangers" a much heralded fighting unit as combat photographer; nickname 66 snapdragon." Wounded in North Africa and assigned, after recuperation, to cover invasion of Sicily/Italy.
1944
Assigned by "LIFE" along with John Hersey to produce a photo essay on the homecoming of Darby's Rangers. In Hollywood appears with film personalities promoting war bonds.
1945
More photo essays for "LIFE" on post war social rehabilitation and the start of serious Hollywood film coverage.
1946 – thru to 80's
As freelance photographer contributes to many magazines…. served as a "special" still cameraman on numerous film features including "West Side Story," "Judgement at Nuremburg," Guys and Dolls," etc.
Worked intermittently for music labels to produce Jazz album covers for "Verve Records" (Norman Granz)… "Reprise" and "Pablo".
Periodically from 1960's thru the 1970's covered Hollywood's many film locations in Europe, Africa and South America. Also did a number of of photo essays In the Soviet Union photographing the Bolshoi Ballet, the Mosfilm Studio, and spent a month (1976) on the set of "The Blue Bird" a detante coproduction of USA and USSR. Also Moscow's Film festival in 1967 as part of the Hollywood delegation.
And ad infinitum to now where, as Phil says, he recycles his youth.
Awards
2003 – Outstanding Achievement in Still for Motion Pictures Lucie Award – Read about it here.
2008 – Sony World Photography Legacy Award – Read about it here.
2008 – Beverly Hills Film Festival Living Legends Award – Read about it here.